Vintage Rug in the Blue Bedroom | 11x14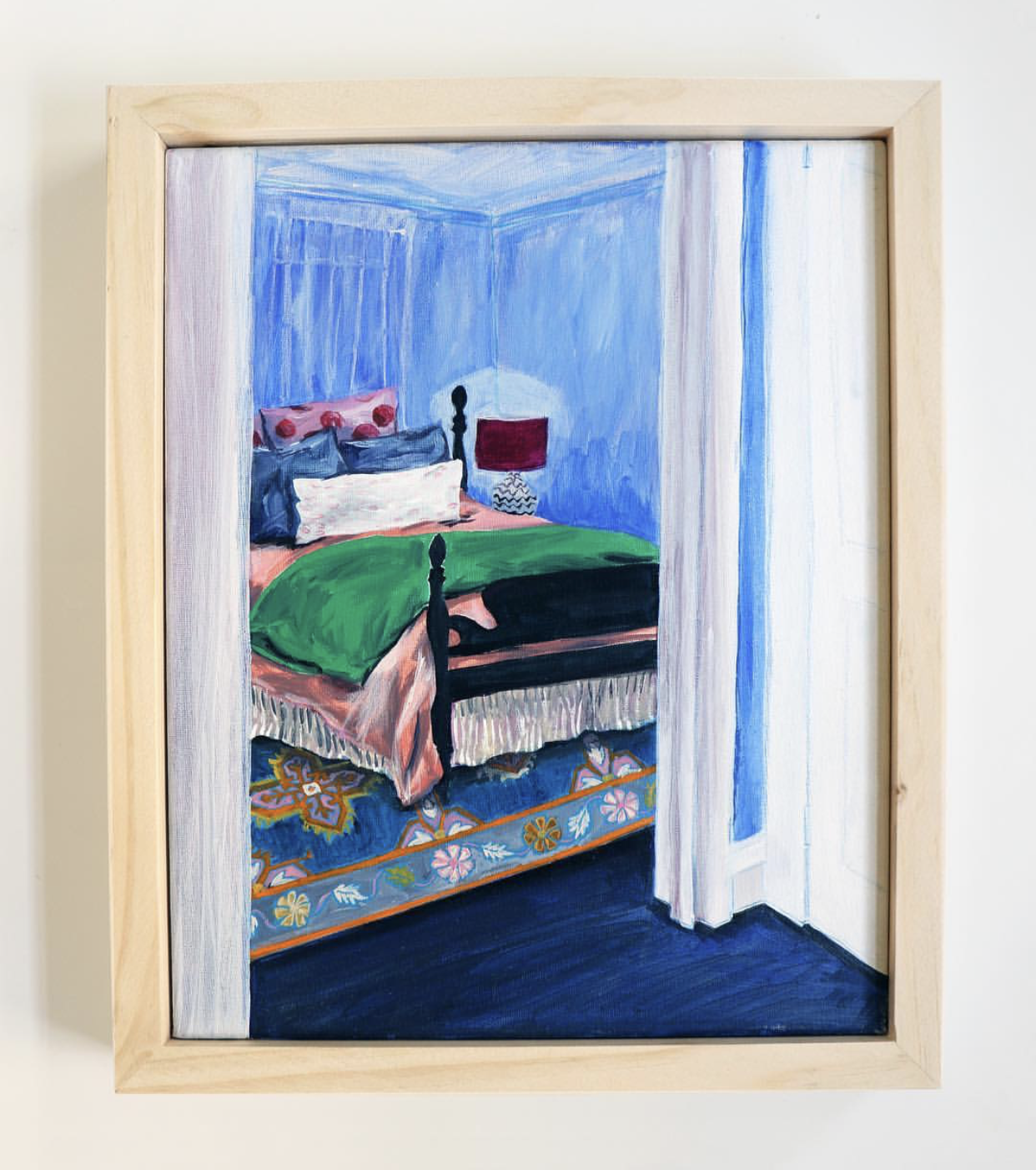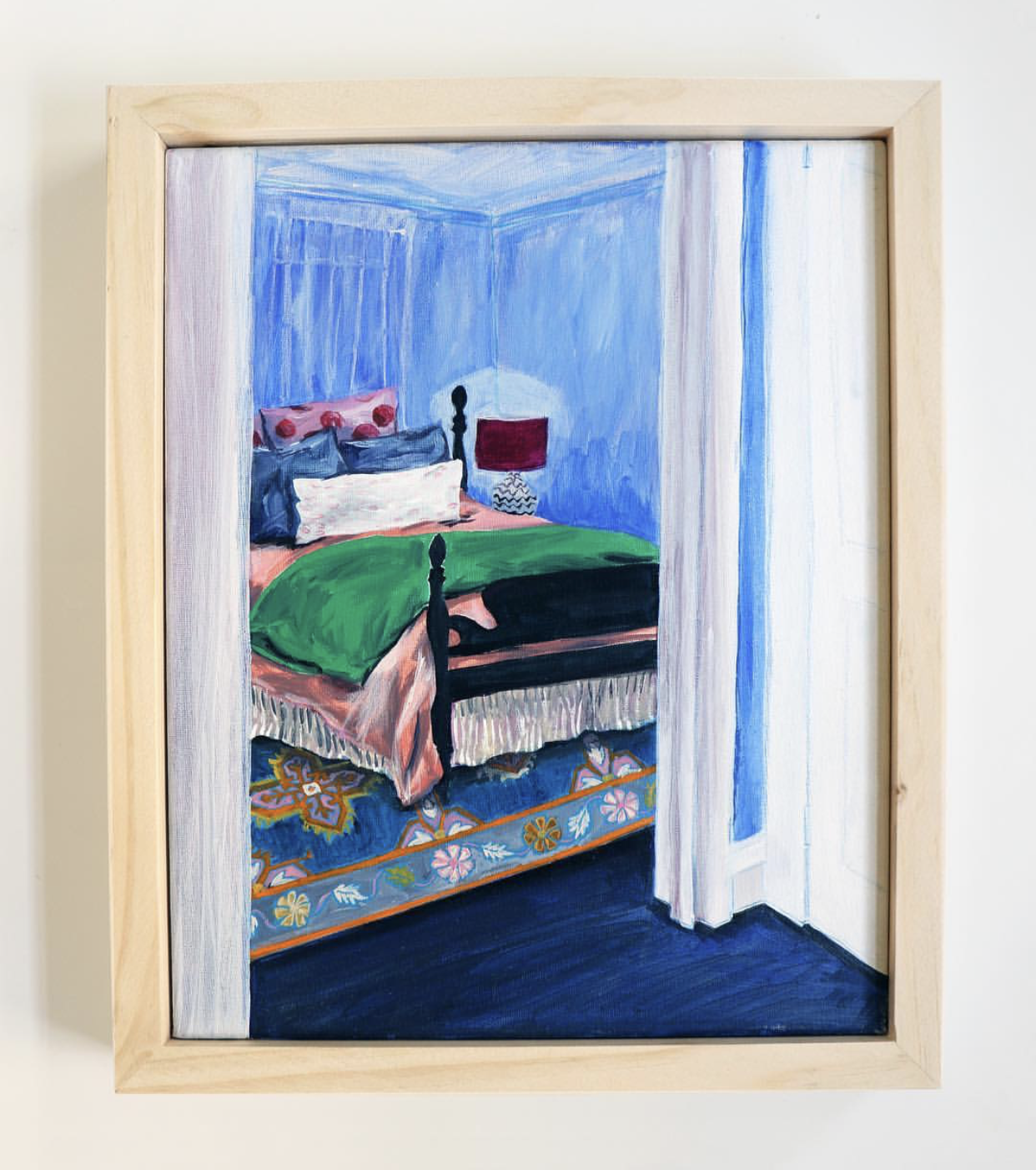 Vintage Rug in the Blue Bedroom | 11x14
Details
Acrylic painting on an 11" by 14" canvas
Framed in a custom southern pine wood frame
Backed with Kraft paper and a bracket making this piece ready to hang!
Please note colors may vary slightly in person
Artistic Process
I love the composition of this piece. The way the bed, piled high with linens and patterns, hides sheepishly behind angled walls and the pushed opened door, makes you feel like you're peering into a room that you're not supposed to have access to. Like a snooping guest peeking around before returning to the party downstairs. Designed for only the person(s) whose head lies on those pillows, a bedroom becomes the place to layer all the linens, patterns, textures and colors! Even more exciting is a painting of said bedroom, which can become that much more layered and colorful.