Blue Plates in the Dining Room | 24x18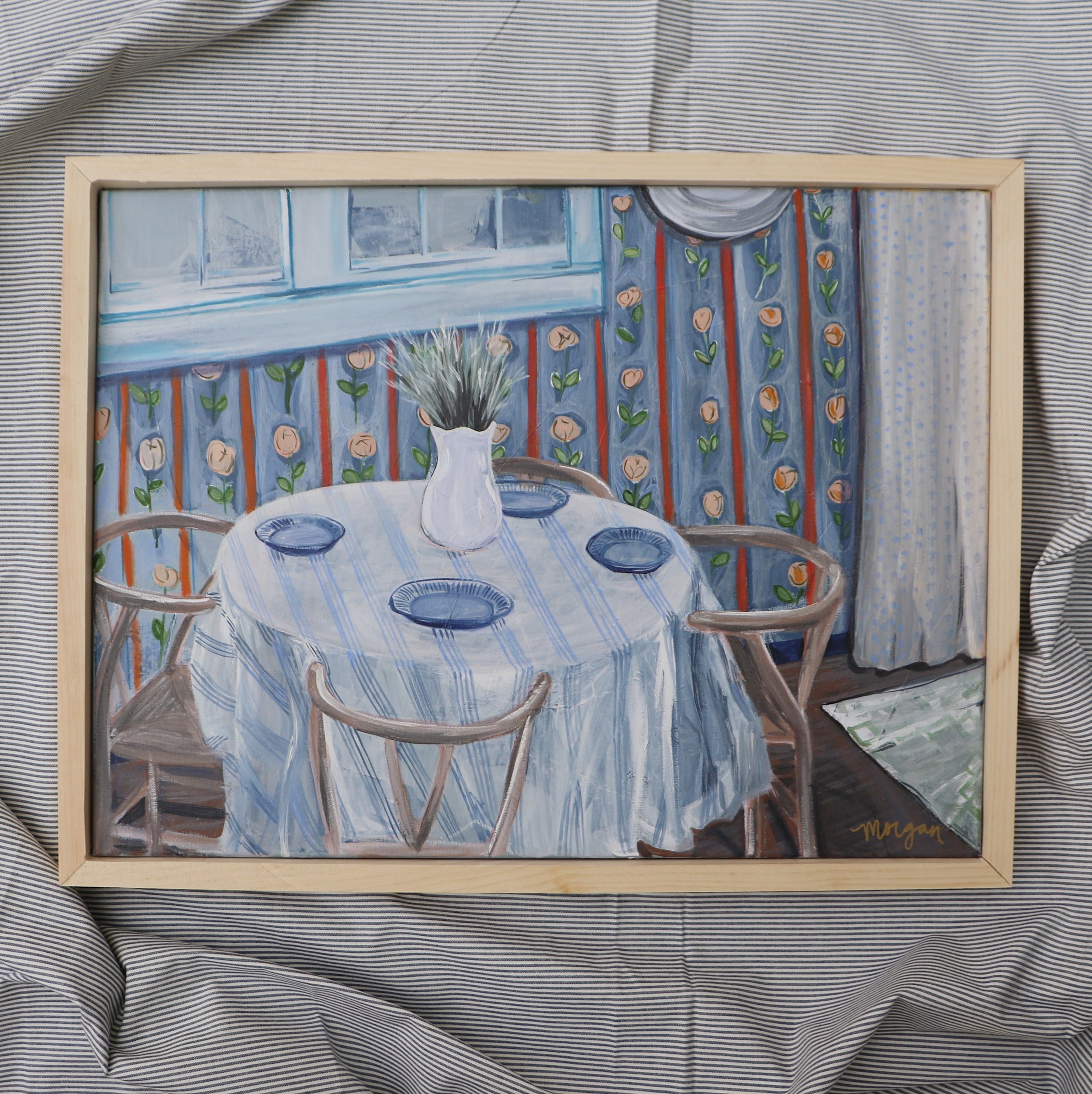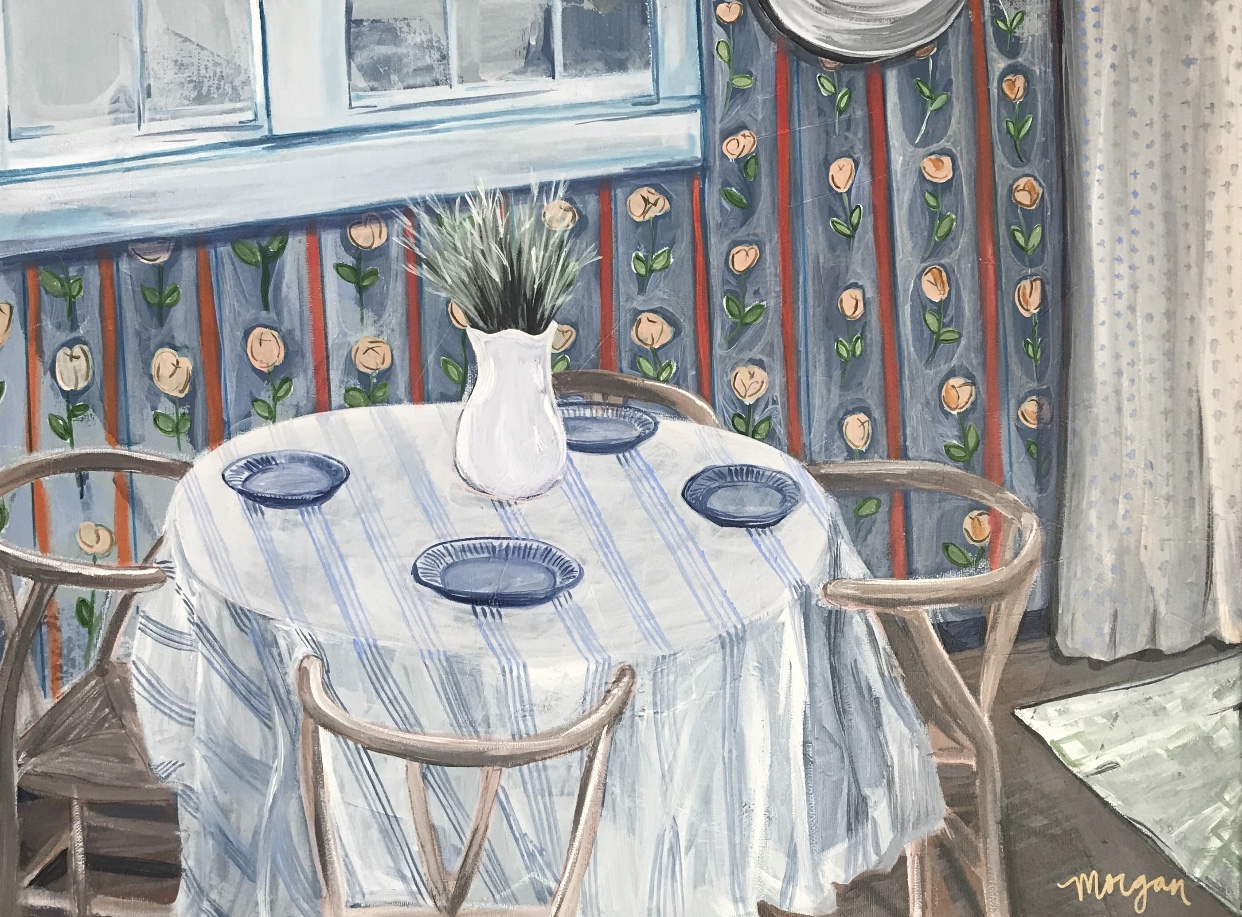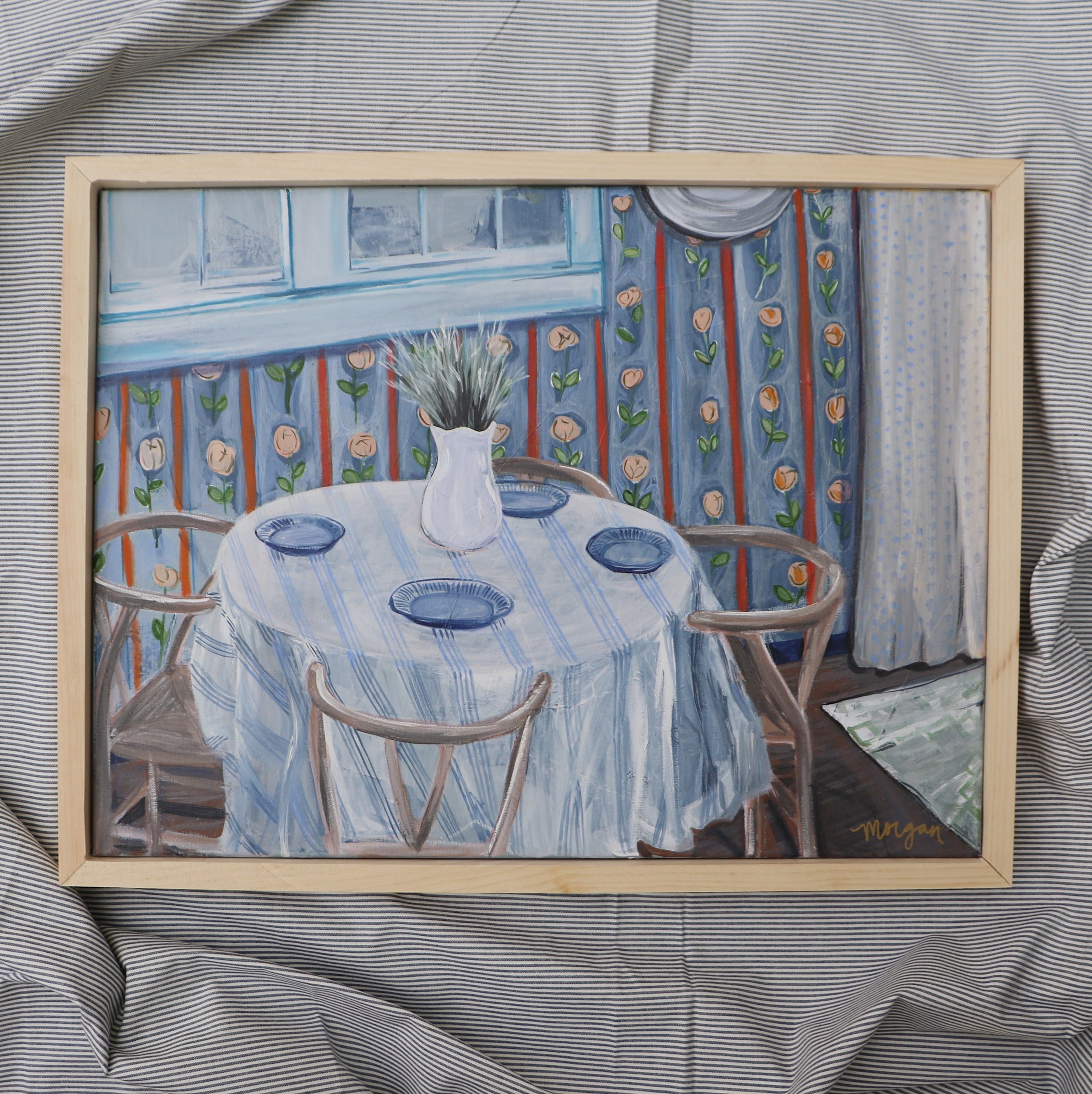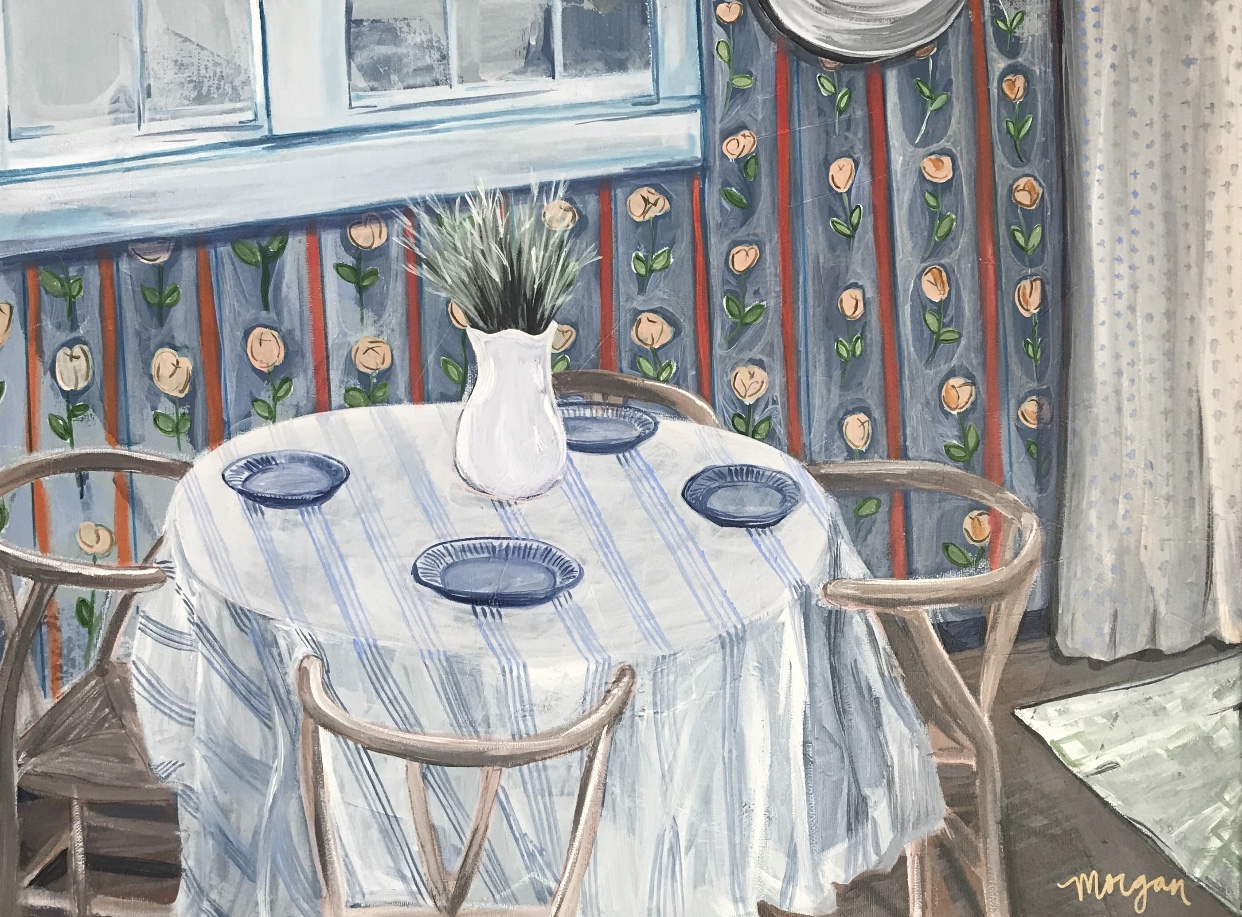 Blue Plates in the Dining Room | 24x18
Details
Acrylic painting on a 24" by 18" canvas
Framed in a custom southern pine wood frame
Backed with Kraft paper and a bracket making this piece ready to hang!
Please note colors may vary slightly in person
Artistic Process
The dining room is the place where we all come around and enjoy meals, conversation, and time together. This was the first piece I created in my Interiors series and the one that inspired the rest of the pieces — in a way, the same way the nourishment in a dining room inspired daily life.